How we are funded
We are a not-for-profit organisation; each year we need to raise over £150,000 in donations to cover the cost of the services we provide.
How we were funded in 2015/16:
In a unique partnership with East Renfrewshire Council approximately one third of our staff is either seconded from East Renfrewshire Council or have salaries covered by the council. We also receive income from those who use some of our services.
We benefit too from voluntary input by our dedicated volunteers contributing over 22,000 hours a year of practical help and a spirit of care that pervades everything we do.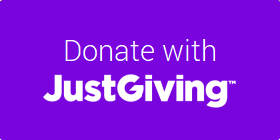 Here are some ways of giving designed to suit individual requirements:
Donate Online – Convenient and easy wherever you are. You can make your donation safe and secure on our web site.
Annual Appeal – Each autumn this is our major and crucial fundraising effort. It allows everyone in the community to contribute their support.
The Celebration and Anniversary Fund – For £20.00 this is a delightful way to extend the joy of a celebration even further. Make your donation to Jewish Care Scotland in the name of the celebrant who receives a special Certificate to frame and display.
The Tree of Life  – For £250.00 you can add an engraved leaf to the beautiful copper Tree of Life that graces the reception in Jewish Care Scotland. This is a delightful way to commemorate a special person or occasion and help Jewish Care Scotland care for those in need in our community.
Memorial Board – For £2,000 you can create a permanent and lasting tribute to departed loved ones whose names are displayed in the foyer. The funds from this initiative contribute substantially to services in the Walton Community Care Centre.
Name Plaque – For £5,000 you can add a loved one's name to the wall of name plaques at Reception.
Room Plaque – For £10,000 you can name a room in Jewish Care Scotland dedicated to the memory of a loved one.
Your Legacy – Leaving a legacy to Jewish Care Scotland in your Will means we can keep on caring for our community in the years to come.
Please contact us on 0141 620 1800 or email us at admin@jcarescot.org.uk if you would like to find out more about how you can help.