Upcoming events
Chanukah Shopping, Walton Community Centre – Thursday 5th December 2019
Business Breakfast, Walton Community Centre – Thursday 28th November 2019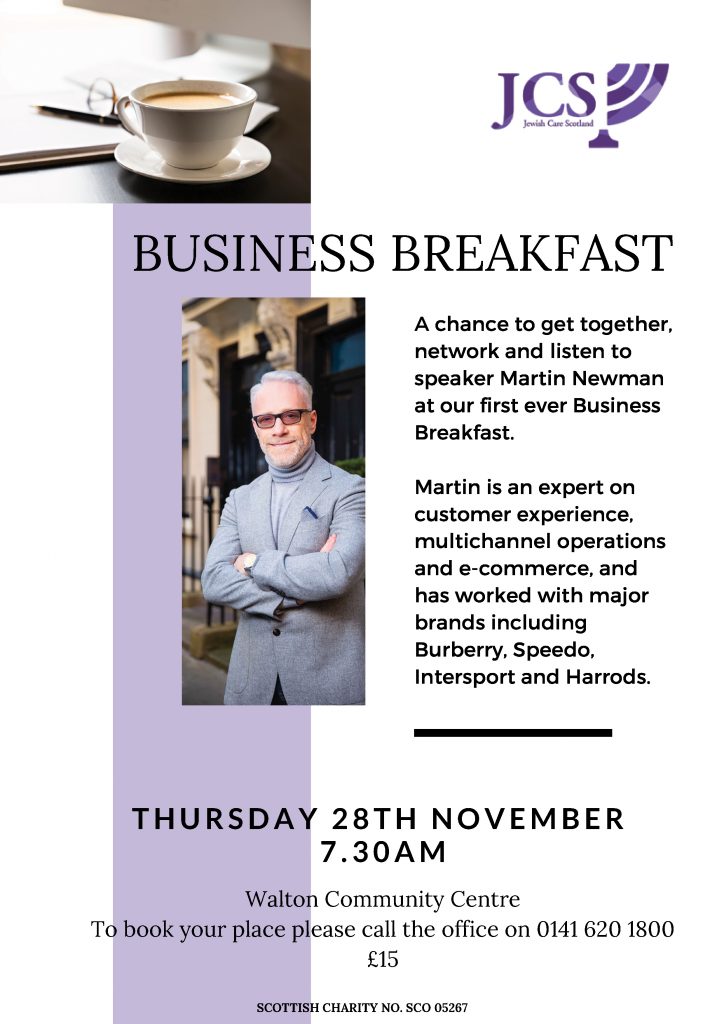 Valuation Day, Walton Community Centre – Sunday 3rd November 2019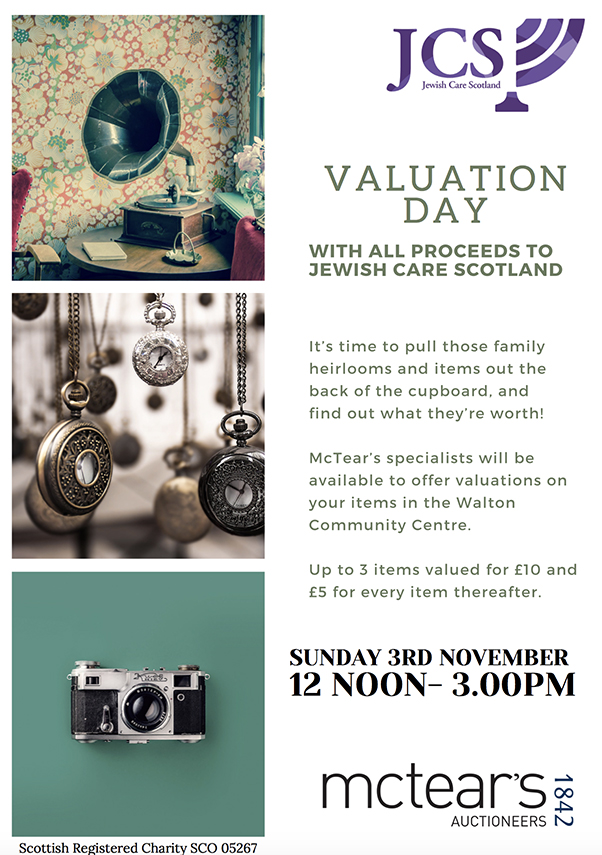 Ashley Blaker, Parklands Country Club – Thursday 27th June 2019
Maccabi Fun Run Glasgow – Sunday 2nd June 2019
JEWISH CARE SCOTLAND'S TARTAN HEROES RAISE £5,000!
Jewish Care Scotland had 17 tartan heroes who took part in the biggest Kiltwalk ever on Sunday 28th April.  Organisers said a record 13,000 people took part in the event which began at Glasgow Green and finished at Balloch Park, Loch Lomond.
There were three different distances the Kiltwalkers could take part in: the 'Mighty Stride' 23-mile walk, a 15-mile "Big Stroll" or the six mile "Wee Wander". Something for everyone! Every distance covered was a triumph for those who took part. Most of the JCS walkers walked the full 23 miles from Glasgow Green to Loch Lomond!! JCS are so proud of the training, effort and achievement of everyone who took part. Everyone crossed the finish line and there were not too many blisters!
If you would like to take part next year, or to be kept informed of future challenge events please email helenaw@jcarescot.org.uk
FNDraiser – Friday 9th November
Please contact the Fundraising Team on 0141 620 1800 or elspethc@jcarescot.org.uk to be added to our waiting list or find out more information.